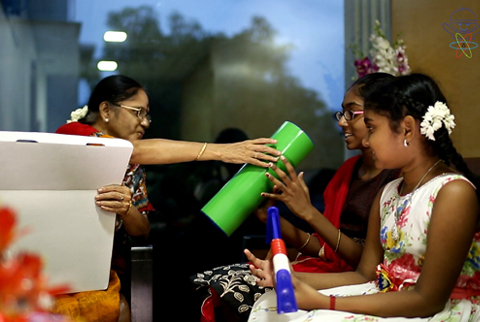 Gift
Nothing pleases a kid than receiving wonderful educational toys. We have a wide range of intellectually stimulating educational toys and teaching aids in the price starts from Rs. 100.

For birthdays and other special occasions, you can choose from our range of educational toys and place an order to delivered at any specific location across the country. The educational toys with nicely gift wrapped will be delivered to the kid on or before the specified date. Similarly you can also donate teaching aids to schools / educational institutions. You can choose to donate single or multiple or bundle of teaching aids for the benefit of the students of one school or multiple schools across the country.

We have been servicing the toy gift / teaching aid donation requests of many NRIs. You can choose the product(s) online, send us the payment and we shall do the rest. We have a dedicated team to handle your gifting / donating needs.